Our Team
Dr. Sukhdev Singh
Originally from Seattle, WA, Dr. Singh attended Kent Meridian High School and then attained his Bachelors degree from University of Washington. Dr. Singh graduated from Temple University Kornberg School of Dentistry in 2009 and currently serves as a member of AGD (Academy of General Dentistry). Upon earning his DMD, Dr. Singh practiced dentistry in the greater Philadelphia area for about 6 years. His gentle demeanor in the office had translated into strong loyalty with both patients and staff.
He has found his passion over the years – serving the community as a dental care provider. Dr. Singh provides services to promote oral health care and help patients achieve smiles they've always desired. His care is comprised of comprehensive dental services including preventative, family, restorative, emergency, implant and cosmetic dentistry.
Dr. Singh is actively involved in enhancing his dental knowledge to ensure the best techniques and equipment are utilized for his patients. Over the last three years, Dr. Singh has completed over 400 hours of continuing education seminars and courses in multiple aspects of dentistry – including implants, orthodontics, endodontics, and periodontics; allowing him to incorporate both the art and science in quality dentistry. The knowledge he has attained from investing these hours into dentistry, along with his personal experience and extensive training, reflects in the distinctive oral care and education he provides for his patients.
When not in the office, you can find Dr. Singh enjoying his favorite hobbies like running, watching documentaries, trying new foods and meeting new people. Dr. Singh looks forward to the opportunity to work together with you to help you achieve the healthy and beautiful smile you deserve.
---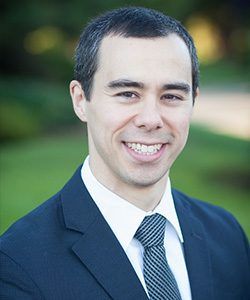 Dr. Kevin R. Suzuki
Dr. Suzuki is from a dental family. His father, Dr. Jon B. Suzuki, is a periodontist, professor of Microbiology and Immunology and Professor of Periodontology and Implantology at Temple University. His mother, Pamela, was a certified dental assistant and office manager, while his brother is an attorney in Michigan.
Dr. Suzuki graduated with his DMD from Nova Southeastern University, Ft. Lauderdale, FL.  He completed a 3-year surgical residency in Periodontics and Oral Implantology at Temple University, Philadelphia, PA, where he also earned his Masters of Science degree.  Dr. Suzuki trained under the tutelage of world renowned mentors Professor Carl E. Misch, Director of Oral Implantology and Professor Jon B. Suzuki, Chairman and Graduate Program Director.  He has published research in bone grafting for implant site development conducted at the Primate Research Institute (CEMIC), Buenos Aires, Argentina.
Dr. Suzuki is a Diplomate of the American Board of Periodontology (a Board Certification less than half of all Periodontists attain).  He also has achieved Diplomate Certification in Oral Implantology from the International Congress of Oral Implantologists.  Dr. Suzuki has recently been inducted as a Fellow in the American College of Dentists, F.A.C.D., (achieved by less than 1% of dentists in the world) and also elected into the Omicron Kappa Upsilon Dental Honor Society.
As an advocate for continuing education, Dr. Suzuki teaches dental students, residents and dentists, which enables him to deliver the most advanced and evidence-based therapies in caring for patients.  Dr. Suzuki is a Clinical Assistant Professor at both the University of Washington and Temple University, Philadelphia, PA.  Dr. Suzuki lectures at numerous meetings, demonstrates live patient surgeries, and conducts hands-on workshops to dentists and residents around the country.  He is past-president of the Washington State Society of Periodontists, and served as a State representative of the Western Society of Periodontology. Dr. Suzuki serves on the Dental Conference Committee for the Washington State Dental Association. He also volunteers several weekends each year for Mobile Teams International, a dental service organization providing care to homeless and financially underprivileged individuals.
Dr. Suzuki grew up in Pittsburgh, Pennsylvania, but visits to family in Seattle during the summers brought him back for good. In his free time he enjoys swimming, volleyball, climbing, movies, and spending time with family and friends. He has trained in Tae Kwon Do and is an Eagle Scout.
Diplomate American Board of Periodontology
Diplomate International Congress of Oral Implantology
LANAP certified clinician
---
Brittany
Financial Treatment Coordinator 
Brittany has been in the dental field since 2010 as a Registered Dental Assistant. Born and raised here in Seattle, attended and graduated from North Seattle Dental Assistant School.
Her favorite aspect of dentistry is seeing the happy smiles of our patients. When not working, you can find Brittany traveling, snowboarding, rooting for the Seahawks and taking her Miniature Australian Sheppard, Na'Kita on hikes or to Alki beach.
---
Vaidevi, BBA, MBA
Patient Care Coordinator
Vaidevi grew up in the suburbs of Philadelphia, PA. She has been a resident of WA since December 2015. She received her Bachelors in Business Administration at Temple University in 2009. She recently obtained a Master of Business Administration from La Salle University. She has spent the past 7 years in Corporate America and is now ready to dive into the family business with her husband, Sonny (Dr. Singh).
Vaidevi is starting to explore the wonderful outdoors of Seattle. When not in the office, you can find Vaidevi hiking the scenic trails of Washington.
---
Amber, RDH
Dental Hygienist
Amber was born in Winchesters, Kansas and raised in Seattle, Washington. She joined the dental field in 2011 as a registered dental assistant. It was around this time when she discovered her love for dentistry so she decided to continue her dental career in dental hygiene. She graduated from Pima Medical Institute in June 2015 with Top Restorative and Humanitarian awards. The most rewarding aspect about dental hygiene for Amber is being able to motivate her patients so that they are in charge of improving their smile and overall oral health.
When Amber is not in the office, you can find her spending quality time her twin girls, Sara and Suri. She loves the outdoors and traveling. Next time you see her, ask her where her last vacation has been.
---
Anna, RDH, BS
Dental Hygienist
Anna was born and raised in Seattle, Washington. She graduated from Seattle Preparatory School. She received her Bachelor of Science in Dental Hygiene in 2009 from Eastern Washington University. She also has a Bachelor of Arts from the University of Washington
She has a passion for dentistry and continues to enhance her skills by attending dental seminars on a regular basis. She looks forward to meeting the existing and new patients at First Hill Dental Center. She enjoys making a difference in her patients' lives through the improvement of their oral health. When not working, you can find Anna rooting for the Seattle teams- Hawks, Dawgs, and M's. Next time you see her, ask her about her Hawaii recommendations.
---